How I work
My background is in acting, education and public speaking and I have a wealth of experience of performing (BBC Radio, Commercials: Paddy Power, Iceland, television and film).
Among others, I have worked with Damien Lewis, OT Fagbenle, Lisa Eichorn, Warren Brown, Jason Donovan, Coleen Nolan to name a few. I specialise in voice and performance. I use my skills and experience as a performer to coach you to be the best speaker that you can be.
I have been teaching public speaking for over six years nationally across all spectrums from corporate to community, education and theatre. I have worked with many different clients from entrepreneurs looking for help to create a perfect pitch and learn how to talk about their business with passion, scholars who are delivering high-end presentations, helping individuals get ready for important career changing speeches, teachers on how to use their voice to command the classroom, musicians about stage presence and large groups of young people to pitch a business idea.
Clients often come to me with a lot of fear around public speaking and my job is to help them transform that into ease and even excitement.
We will do a lot of practical work with the voice, body language and relaxation techniques. You'll rehearse your speech with me and I will feedback and guide so that you'll leave feeling ready and inspired to deliver a confident presentation. We'll also look at the psychology around the fear of public speaking and you will be equipped with the tools to feel comfortable.
I can help with the content and structure, tailoring it for your specific target audience and your needs.
We will work towards finding your authentic voice so that you feel natural and comfortable in front of any audience.
In my sessions you don't need to be worried, you just need to show up.
We spend our lives talking to individuals without questioning it. Everyone in your audience is an individual.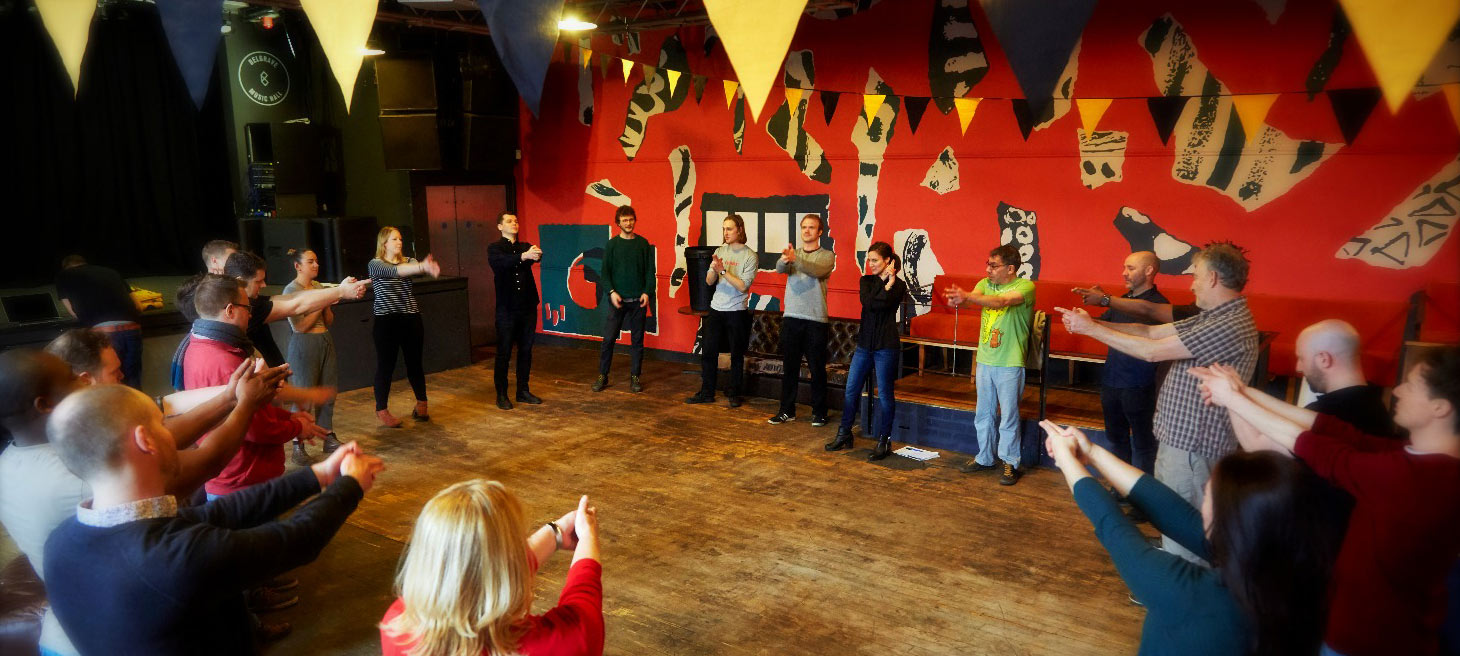 My Background
Fresh out of drama school, I supplemented my acting by working as a drama teacher in some of the toughest secondary schools in Manchester. This was a wonderful place to really hone my communication style and impactful speaking. Children are very honest and very unforgiving, if they are not engaged they run riot, literally. They were some of my best teachers!
What I love about teaching public speaking is the power of transformation that it brings to my clients. Not only their confidence transforms but so does their business. The ability to present yourself with confidence can make the difference between winning over a new client or contract or looking for your next day job.
I have compered many events, pitched and presented in front of a variety of different clients and spoken in front of audiences of up to three hundred strong. I still sometimes get nervous but now I'm fully equipped with the tools so that I can present with confidence and impact.
I bring my knowledge and experience of performance and voice to my clients. Public Speaking is a lot about tools, tricks and knowledge. With twenty years of teaching and workshop leading behind me, I'm very intuitive and use this to bring out the best in each student or client. 
Contact for more information or to book
London/Manchester